CREATIV
iPimp opens the opportunity
->to run free with your creativity
->to have a lot of fun with your photos, friends, enemies, politicians, stars, idols,
whatever you imagine... alter your photos in so different ways.
---
SHOCK
Shock your friends! Make them look like a transvestite, a playboy, a pirate, change your hairstyle or so much more… be creative and combine them all together.
---
FULL CONTROL
The items could be adjusted to your photo in different ways. There are red, green and blue adjustments, transparency, contrast and brightness control.
---
MULTI-FUNCTIONAL-TOOL
iPimp combines many programs in one! Also its completely new and UNIQUE!


DIFFERENT FILTERS
Use different filters on the whole photo or on the selected item.
---


WRITE WITH 3 SPECIAL FONTS
---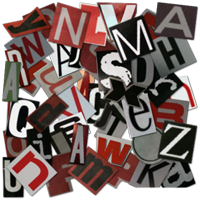 FLASH
Your own photo can be adapted with these adjustments, too. You will never need a flash app for your iphone again, because there is brightness control, the full functionality of the most flash apps are integrated in iPimp also.
---


PiP
Picture in picture function available.
---


COMICS
iPimp offers much more...e.g. speech balloons to create your own comic book out of your photos.
---
INFINITE
Its possible to set almost infinite number of different or identical objects on your photo.
NATURAL WORKFLOW
iPimp provides an intuitive, easy and quick workflow... zoom, scale, rotate, lock, etc. are natural as portrait and landscape mode.
SHAKE
EASY POSITIONING
Objects could be locked and unlocked for perfect positioning.
UNDO
Undo function for filters and adjustments.
MUSIC/iPod
Certainly its possible to listen to music while using iPimp.
---
UPLOAD TO FACEBOOK OR TWITTER
---

STAMPS FOR ALMOST EVERYTHING

just name some..
*** BODY *** WIGS *** EYES *** MOITHS ***
*** MASKS *** HATS *** CLOTHES *** BAGS ***
*** ACCESSORIES *** AMBIENCE *** BEARDS ***
*** ANIMALS *** GRAFFITI *** GLASSES *** JEWELS ***
---
TOPICS like
*** Sports *** King *** Pirate *** Playboy
*** Devil and Angel *** Clown *** Baby
*** Chinese *** Indians ***
---
ALL FLAGS WORLDWIDE I PICTURE FRAMES I LETTERS I HATS I HAIRS
---
...THERE IS SO MUCH INSIDE
THERE IS SO MUCH MORE TO COME...

iPimp will always grow and expand!
Here is the "iPimp Ultimate" version! All coming updates, features and items will always be integrated!
---